I'm not a baker by any stretch of the imagination... notice my lack of a cake stand and the absence of any ability to ice a cake in a "cute-sy" manner. All I can say is
thank goodness
the recipe called for a chocolate peanut butter glaze to be poured over the top. But, it really didn't even matter that I'm not a skilled baker... I followed this delicious recipe by
Buns in My Oven
and I'd pretty much eat this cake off of the floor (no matter what it looked like).
Love this.
Loooooovvvve
this.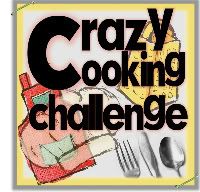 Best dishes and yummy dreams!
xoxo,
Peanut Butter Cheesecake:
2 - 8 ounce packages cream cheese, softened
1/2 cup creamy peanut butter
1 box chocolate cake mix, prepared in 2 - 9 inch round cake pans
1 cup creamy peanut butter
1/3 cup heavy whipping cream
C
hocolate Peanut Butter Glaze:
8 ounces semi-sweet chocolate chips
3 tablespoons creamy peanut butter
2 tablespoons light corn syrup
1/2 cup heavy whipping cream
Preparing the Cheesecake:
Complete this the night before and store it in the refrigerator to chill overnight.
You can use a greased 9 inch spring form pan, or (for those of you without one like me) you can use a regular 9 inch cake pan lined with parchment on the bottom and greased really well on the sides.
Preheat the oven to 325 degrees.
1. Blend the first four ingredients together with a mixer until the mixture is smooth.
2. Add the eggs one at a time and blend.
3. Add the milk and stir the ingredients together.
4. Pour the batter into the pan.
5. Bake for 10 minutes at 350 degrees, then lower the temperature to 260 degrees and continue baking for 50 minutes.
6. Cool on the counter for 2 hours, then refrigerate.
Use two 9-inch cake pans.
1. Bake the cake according to package instructions.
2. Set aside to cool completely.
Preparing the Peanut Butter Frosting:
1. Mix together the peanut butter, butter, and half of the powdered sugar together with a blender.
2. Add in the other half of the sugar, as well as the whipped cream and blend until smooth.
1. Place one of the chocolate cakes on a cake stand, or tray. You may want to use a sharp, serrated knife to trim the top so that it is flat. Top with with 1/4 of the frosting.
2. Place the cheesecake on top of the chocolate cake. Smooth a small amount of frosting to help the top layer stick to the cheesecake.
3. Place the other chocolate cake on the top.
4. Smooth the frosting over the top of the cake, then onto the sides of the cake.
Preparing the Chocolate Glaze:
1. Create a double boiler and melt the chocolate chips, corn syrup, and peanut butter.
2. Remove the mixture from the heat once it is melted and then stir in the whipping cream.
3. Pour over the top of the cake.
Serve right away, or refrigerate!
If you enjoyed this recipe, I'd love for you to like my Facebook page, pin my pictures, subscribe to my feed, or follow me on GFC! Thanks a million! xoxo